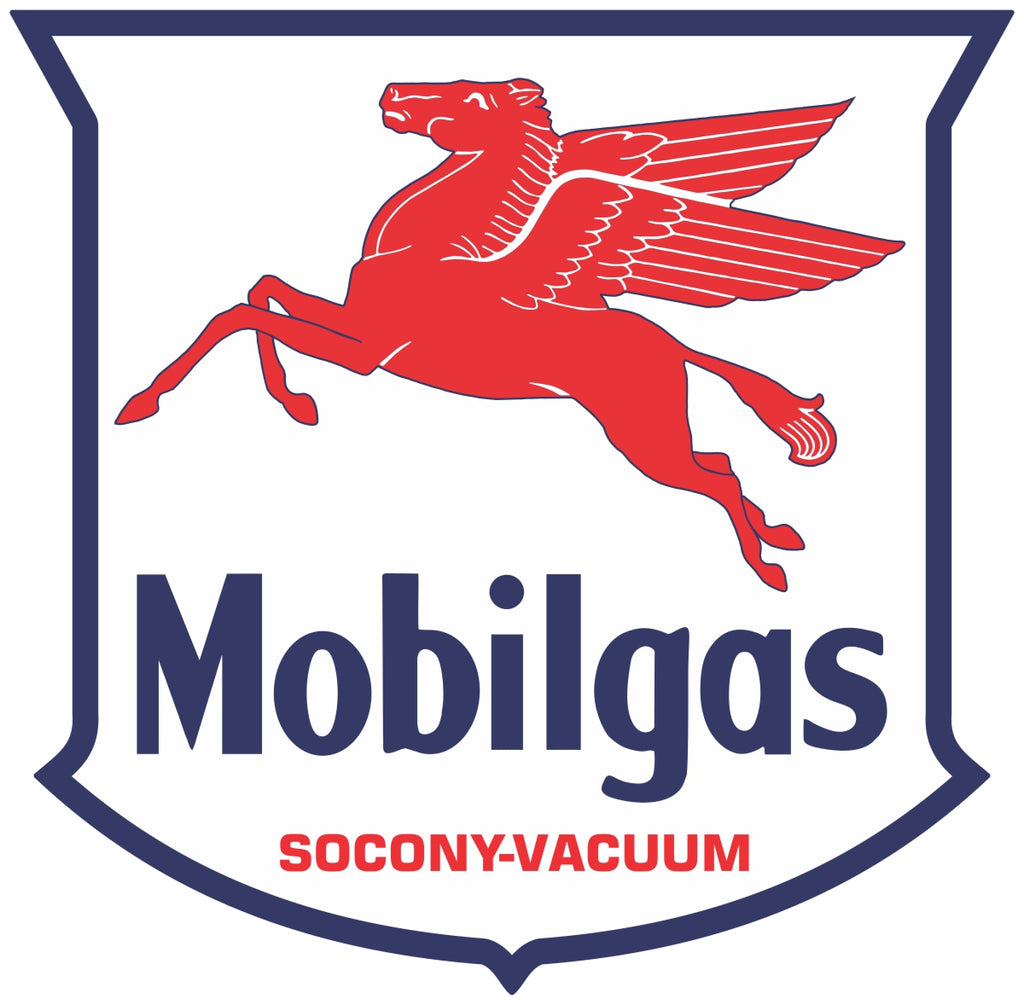 Revved-Up Banners
VEHICLE WRAP ADHESIVE GRAPHICS MOBILGAS SHIELD PEGASUS VINTAGE OLD SCHOOL LETTER SIGN REMAKE CUSTOM JOB
VEHICLE WRAP ADHESIVE GRAPHICS MOBILGAS SHIELD PEGASUS VINTAGE OLD SCHOOL LETTER SIGN REMAKE CUSTOM JOB
53" WIDE X 52" HIGH OVERALL INCLUDES 1" BUFFER
USED FOR COVERING DIFFERENT SMOOTH/CLEAN SUBSTRATE MATERIALS SUCH AS SIGN BOARD, ALUMINUM, METAL, POLYCARBONATES, ETC.
PRICE ON QUANTITY DISCOUNT: (CHOOSE QTY FROM DROP-DOWN MENU)
SINGLE $249.95 (DEFAULT QUANTITY)
2-4 = $229.95 EACH (SAVE $20.00 EACH)
5+ = $219.95 EACH (SAVE $30.00 EACH)
CONTACT US TO ADD DIFFERENT SIZES OR QUANTITIES NOT LISTED
DESCRIPTION:
2mil film vehicle wrap that has non-visible air release channels for fast, easy, and bubble-free installation. This long-term durable and removable cast film offers new technology that has superior conformability and lifting resistance, making it perfect for vehicle wraps with deep channels or concave areas.

Laminate: 3M Scotchcal Gloss Overlaminate 8518
2-mil film enhances gloss and provide additional ultraviolet and durable physical protection.

Features:
Resolution: High resolution digitally printed at 720 x 720.
Usage: Indoor or Outdoor; Waterproof and UV safe that will last for years

Material:
3M IJ 180Cv3
Lamination:
2 mil 3M Lamination
REQUIRES SPECIAL INSTALLATION TOOLS AND KNOWLEDGE/TECHNIQUES TO INSTALL PROPERLY. There is no warranty expressed or implied for issues with installation.
IF YOU NEED A LARGER/DIFFERENT SIZE EMAIL US AT INFO@REVVEDUPBANNERS.COM
DESIGNED AND PRINTED IN THE USA
---
Share this Product
---
More from this collection